I enjoyed the Graphic 45 blog hop on Trick or Treat bags and was so inspired that I wanted to make my own bag. I used the Graphic 45 Hallowe'en in Wonderland paper on the bag and had a terrific time making it.
First, I sprayed my kraft bag with Glimmer Mist "Pumpkin Spice" and then again with Glimmer Mist Blackberry Cordial. I used a heat tool to dry between layers. I then used papers from the Halloween in Wonderland 8 x 8 paper pad. Next added a black flower and cut out some of the cards to mount on and around the flower.
Also punched a little tag and stamped it with Trick or Treat. The ribbon was inked with Ripe Persimmon from the Ranger Ink - Tim Holtz - Distress Ink Pads - Fall - Limited Edition. Both the larger ribbon and the smaller ribbon on the tab were inked with the same Ripe Persimmon but look at the difference of how the two different fabrics absorbed the color.
The center of the flower is a white button sprayed with Adirondack Alcohol Ink.
Here's the back of the bag. Also used papers from the Hallowe'en in Wonderland paper from Graphic 45.
I used Adirondack Oregano Alcohol Ink on this button to get the green color to go with the paper.
Can you tell what the brown stuff is stick out around the bag? Well, it's the bark from my River Birch tree in my yard. I sprayed the bark with the Glimmer Mist "Pumpkin Spice" and glued in on the bag.
This bag was so much fun and I have to thank Graphic 45 for the blog hop and the inspiration they gave me.
Happy Papercrafting, Judy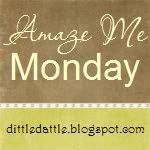 http://bunnyjeansdecorandmore.blogspot.com/
http://www.itsybitsypaperblog.com/2011/09/wickedly-creative-halloween-ideas-linky.html
http://lbratina.blogspot.com/2011/10/thrifty-thursday-134-plus-tablescape.html
http://southernlovely.blogspot.com/
http://www.bedifferentactnormal.com/2011/10/show-and-tell-saturday-101511.html
http://www.iheartnaptime.net/
http://sumossweetstuff.blogspot.com/
http://www.creatingreallyawesomefreethings.com/2011/10/making-monday-marvelous-76.html
http://todayscreativeblog.net/
http://www.theshabbycreekcottage.com/
http://www.houseofhepworths.com/2011/10/19/hookin-up-with-hoh-71/
http://www.katiesnestingspot.com/